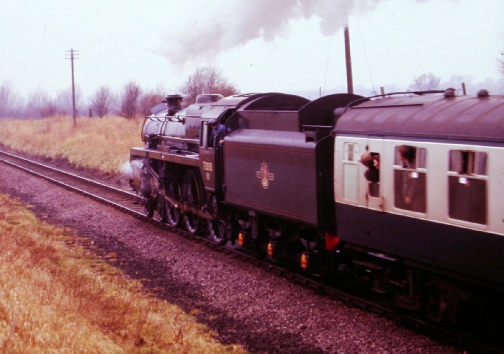 From Martin Brewster. City of Peterborough moves the train along the Nene Valley Railway near Castor.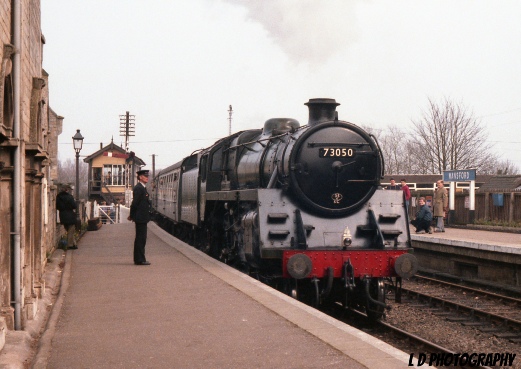 Lesley Doubleday has caught the loco hauling a train into platform 3 at Wansford sometime in 1984. The trees in the background are now obscured by the new station building.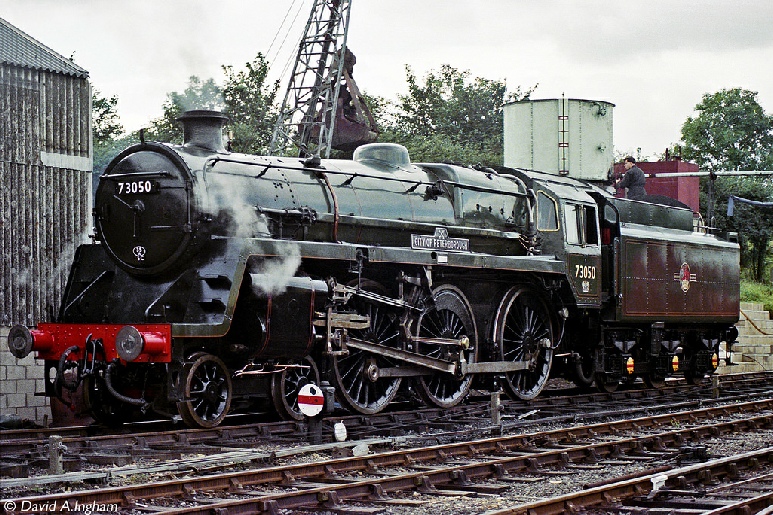 Dated 14th September 1980 and looking very fresh out of overhaul, the loco is captured taking coal at Wansford by David A. Ingham. Shown here with his kind permission.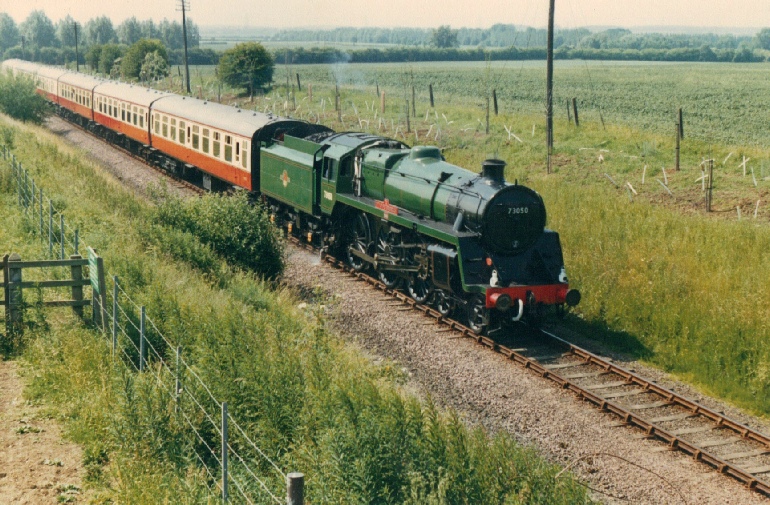 Thanks to NVR volunteer, David Harrison for this picture of City of Peterborough in bright sunlight near Castor during the 1980's.
You can see more of David's photography at his web site http://davesrailphots.weebly.com/