April 2019.
Driving Wheels are nearing completion and the bogie continues to progress well.
The rivets for the frame-top stretcher have arrived and it is hoped that fitting will be done next month.
Bushes for various frame attachments are in manufacture and will be hardened by external contractors before fitting.
Easing of winter temperatures has permitted the resumption of frame and other parts painting.
Parts removed count:
1444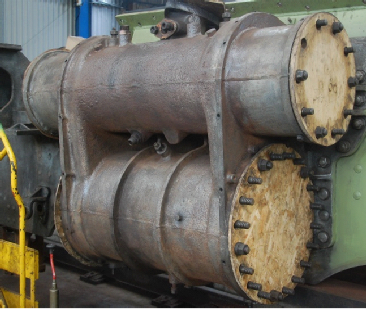 Cylinder castings nicely cleaned up in preparation for painting.
In-house stud manufacture has been interrupted by discovery of stash of already-made studs in running shed.
Order for Piston and Piston Valve Heads is placed. Delivery 4-5 weeks.

Castings to create replacement bogie bearing plates and received. Note how thin the old, worn, plate is.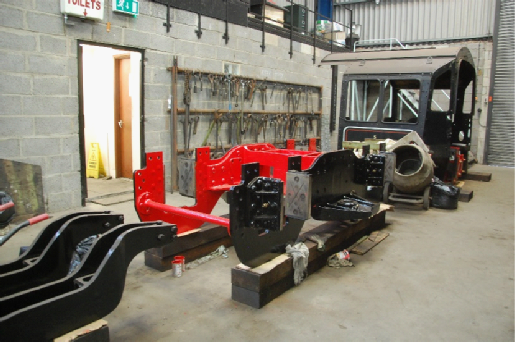 The bogie, well advanced in painting. Positioned upside down to ease task of covering bottom edges.
At left, the spring carriers await the return of the springs from their overhaul at Jones'.
The cab, as yet untouched, has become a home for a strange variety of 73050 and other bits and pieces, including the cement mixer used for brick-arch manufacture.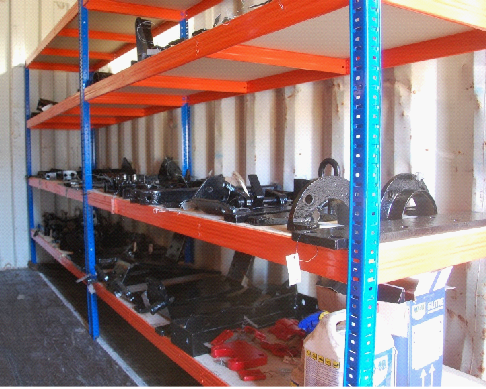 It is very difficult to convey in pictures just how much has been achieved in the cleaning and repainting of small parts.
The picture shows just one of the racks in the 'completed items' container.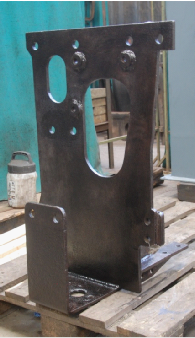 The injector bracket, which sits below the cab, is completely stripped and then a coat of Rust Converter applied.
Now it's ready for priming.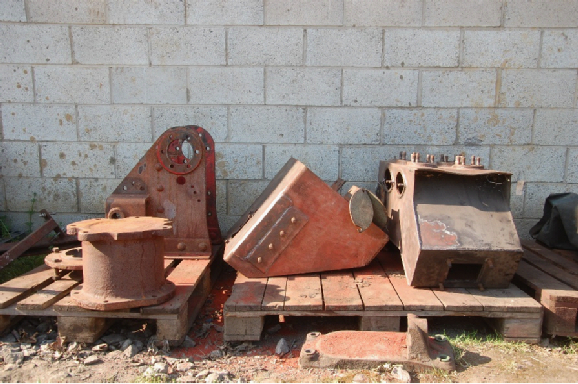 A motley assemblage of things that go in between the frames. From left to right: Steam Brake cylinder, Brake puller bracket, leading sandbox, driving sandbox.
The cylinder has a couple of broken fixing lugs that will need cast-iron welding.
The bracket looks in good condition but the sandboxes are of sheet metal construction and a number of areas requiring patching have been noted.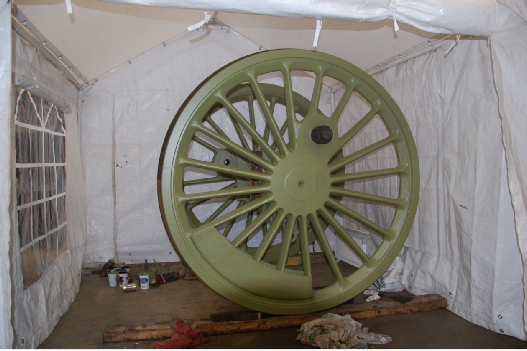 The final set of driving wheels in the gazebo after priming touch-up and ready for the undercoat.
The gazebo has served us well this winter.