Nene Valley Railway, Wansford Station, Stibbington, Peterborough, PE8 6LR
March 2018
11th February 2018.
Tube extraction continues. Richard Bramley and David Madeley have established a routine and all the superheater flues and most of the smaller firetubes are now out
Parts removed count:
1079
Wrapped up against the cold, Richard cuts another tubeplate section. Inside the boiler, at the bottom, the sludge that has fallen of the already-removed tubes can be seen.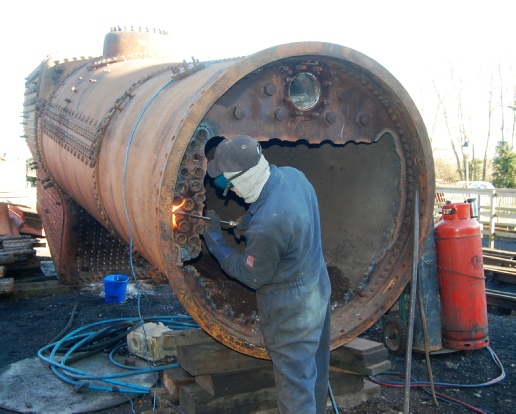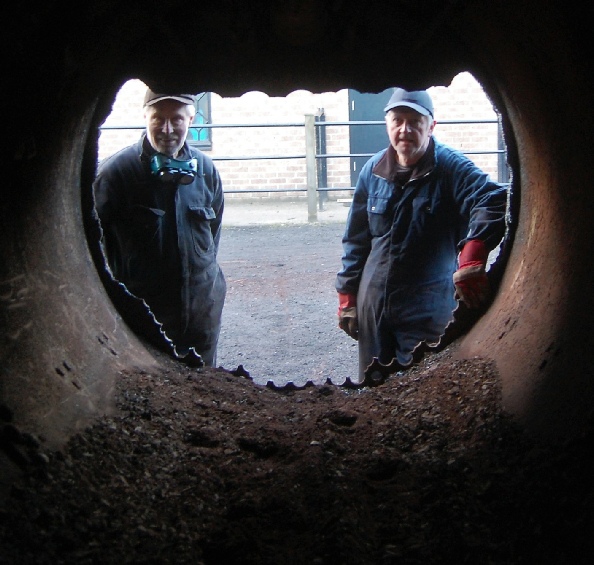 All done. A look of satisfaction tinged with the desperate need for a cup of tea. Note again the floor full of rubbish.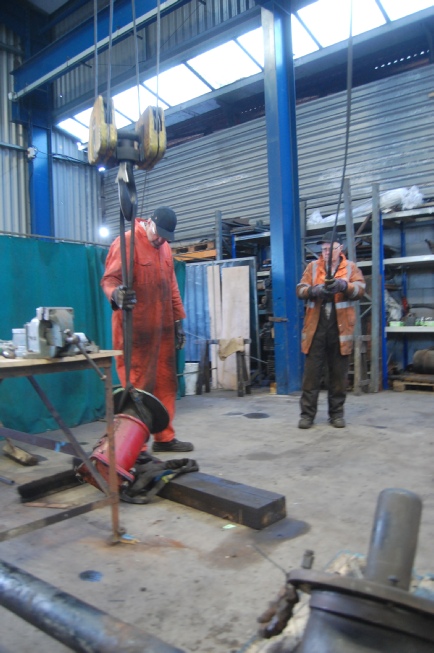 Philip and Ian crane down one of the loco buffers.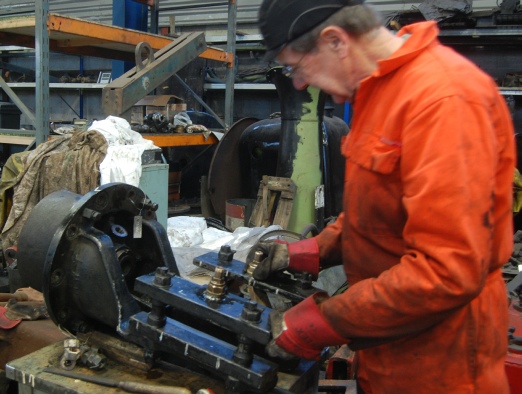 Ken cleans up one of the piston valve spindle guides.
January 2018
21st February 2018.
Painting is gathering momentum. The old mess room is kept at above freezing and the first parts, mainly small items and nearly all black are starting to make their way into the red container, where they'll be stored until needed for reassembly.
Another 'background' task is the cleaning and sorting of nuts and bolts. We're quite some way from needing these but a substantial mountain of fastenings is being created. Steve Lacey is looking after these and some sorting racks are being set up in the green container.
Parts removed count:
1079
In-process parts drying on the racks in the old mess room.
Finished items await their re-use.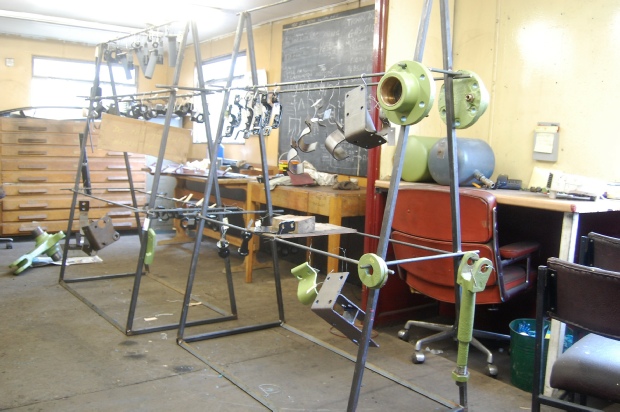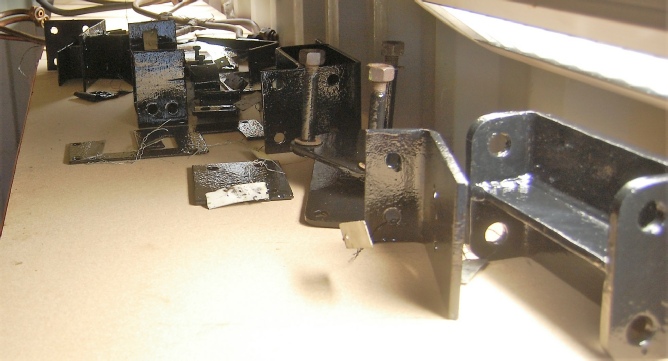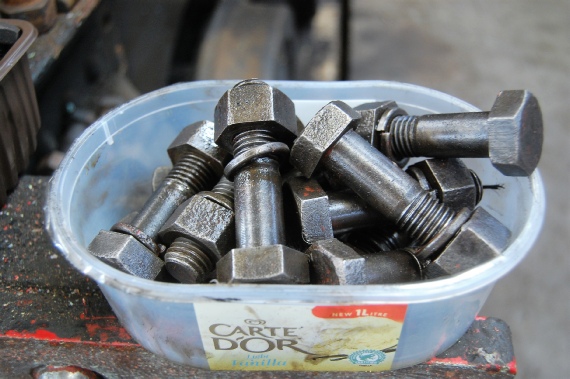 Just a very few of the thousands of nuts and bolts that will be needed. Many will be recycled but there will also be hundreds, if not thousands, of new ones to be bought