March 2019.
Bottom-end work continues on bogie and driving wheels.
Parts removed count:
1444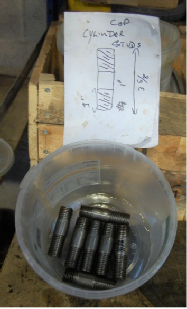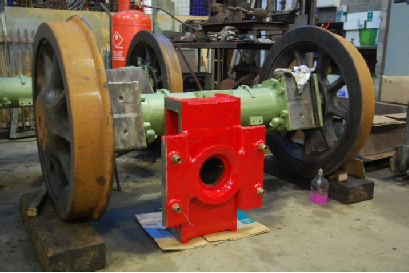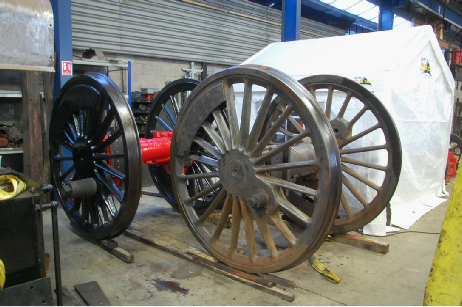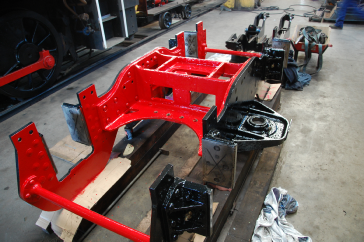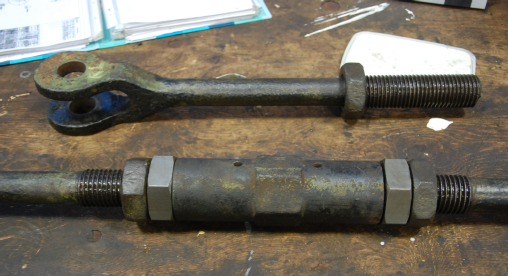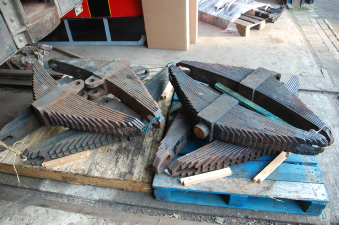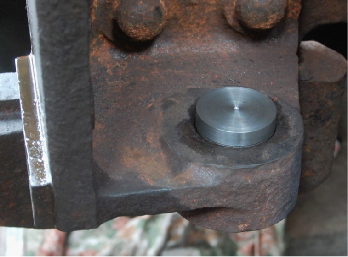 First top coat of black (outside) and red (inside) applied
Stud manufacture process using Joshua Heap thread cutter is established and material for production run has been ordered.
Centre drivers have first finish coat complete and touched up for missing areas. Leading drivers now in Gazebo and undercoated. Trailing wheels nearly completely rubbed down – just the bottom quadrant to be done..
Drawbar and associated pins loaded into tender. Just need to fill the axle-boxes with grease and the tender is ready to go.
Adjuster locking nuts complete and assembled ready for fitting to tender when it can be positioned on pit.
The Tender is expected to depart for NYMR around 26th March
Four springs delivered to overhaul. Second set of four still awaiting dispatch.
Replacement rear bottom stretcher bushes have been made and fitted. 'Top-hats' made to fit and locate a trammel to measure the distance across the frames. Using the trammel, it has been established that the replacement rear bottom stretcher requires to be to the original design length (38.5" between fixing pin centres). While taking the measurements it has been noticed that the frames are splayed outwards by up to 5/16" at the top edge for the length of the firebox. This will be re-checked once the top stretcher is re-fixed in place.
Top Stretcher is repaired and replaced, fixed in place roughly by bolt-and-nuts. Accurate locating pins have been made.