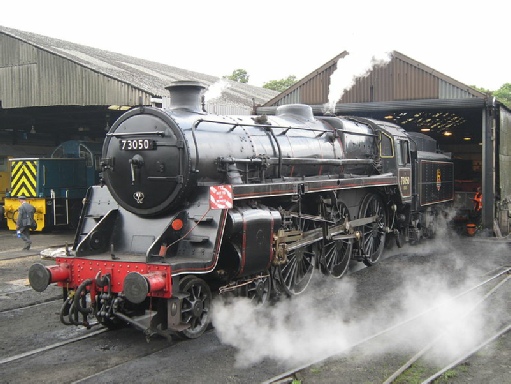 This website is dedicated to the BR Standard Class 5 locomotive 73050, City of Peterborough.
Built at Derby in 1954 and bought from British Rail in 1968. Now resident on the Nene Valley Railway, 73050 is one of 5 of the class that survive in preservation.
Currently undergoing overhaul, return to service is not expected before 2021
This engine, the largest permanent resident on the Nene Valley Railway, is a key member of the locomotive fleet.
Withdrawn on expiry of its boiler ticket in 2014, 73050 has been stored at Wansford while funding for the needed overhaul is put in place. This is now done and work started early in 2017.
Photo by Linda Kenney - [1], CC BY-SA 2.0, https://commons.wikimedia.org/w/index.php?curid=4048028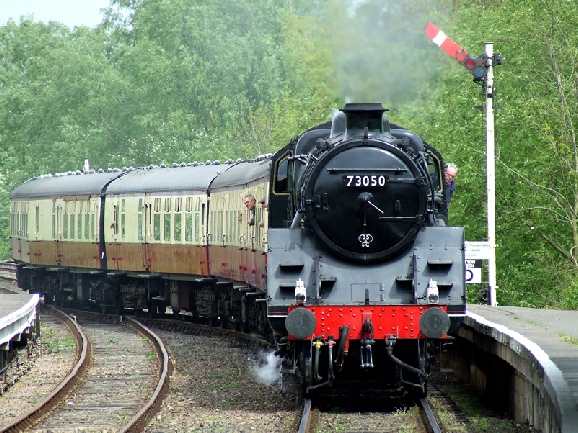 Nene Valley Railway, Wansford Station, Stibbington, Peterborough, PE8 6LR